About us
The Town of Hayward is located within Sawyer County and borders the City of Hayward.  The Township is comprised of approximately 76 square miles and around 100 miles of roadway with an estimated population of 3,660 residents for 2019.  During events and popular recreational times, the population is substantially higher.  There are three public boat launches maintained by the Highway Department.
At the Town Hall facility on State Hwy 77 there is a full time Clerk, a Highway Department of three full time employees, a volunteer Fire Department, a part time Treasurer and a Police Department with a full time Police Chief and four Patrol Officers.
** FOLLOW US ON FACEBOOK, TOWN OF HAYWARD POLICE DEPARTMENT HAS A NEW PAGE **
As the Chief of the Town of Hayward Police Department, it is my responsibility to ensure that our department demonstrates Law Enforcement in a positive way through an emphasis on community oriented policing with our residents and visitors. The overall mission of this agency is to provide high-quality service with integrity and honor and assist the community in all efforts directed toward achieving a safe environment with a focus on enforcing town ordinances.
The Town of Hayward Police Department strives to focus on fair treatment to all we come in contact with. As Chief, I work to use my best abilities, resources, judgement, and discretion at all times. It is my mission to enhance the quality of life for all citizens whether residents or visitors by providing law enforcement services in a fair and professional manner. The Town of Hayward Police Department is to be a model of professionalism in the law enforcement community, reduce crime, enhance safety, and improve the quality of life in our community. The Town of Hayward Officers will be accountable for our conduct and performance.
Thank you to those who choose to make the Town of Hayward their home, and to the visitors traveling to our area.
Chief John Kosterman
A friendly reminder as warmer weather is upon us:
Be vigilant by keeping your vehicles locked and valuables out of sight.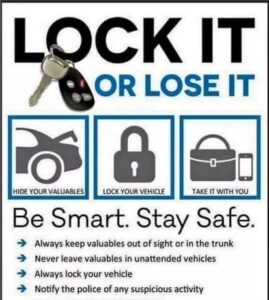 If you see suspicious behavior in your neighborhood please report it!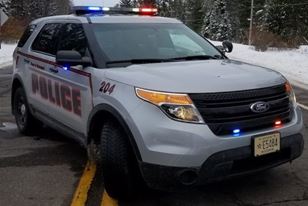 Canons of Police Ethics excerpt from Article 7:
"Thus, he (the Law Enforcement Officer) will be neither overbearing nor subservient, as no individual citizen has an obligation to stand in awe of him nor a right to command him. The officer will give service where he can, and require compliance with the law. He will do neither from personal preference or prejudice but rather as a duly appointed officer of the law discharging his sworn obligation."